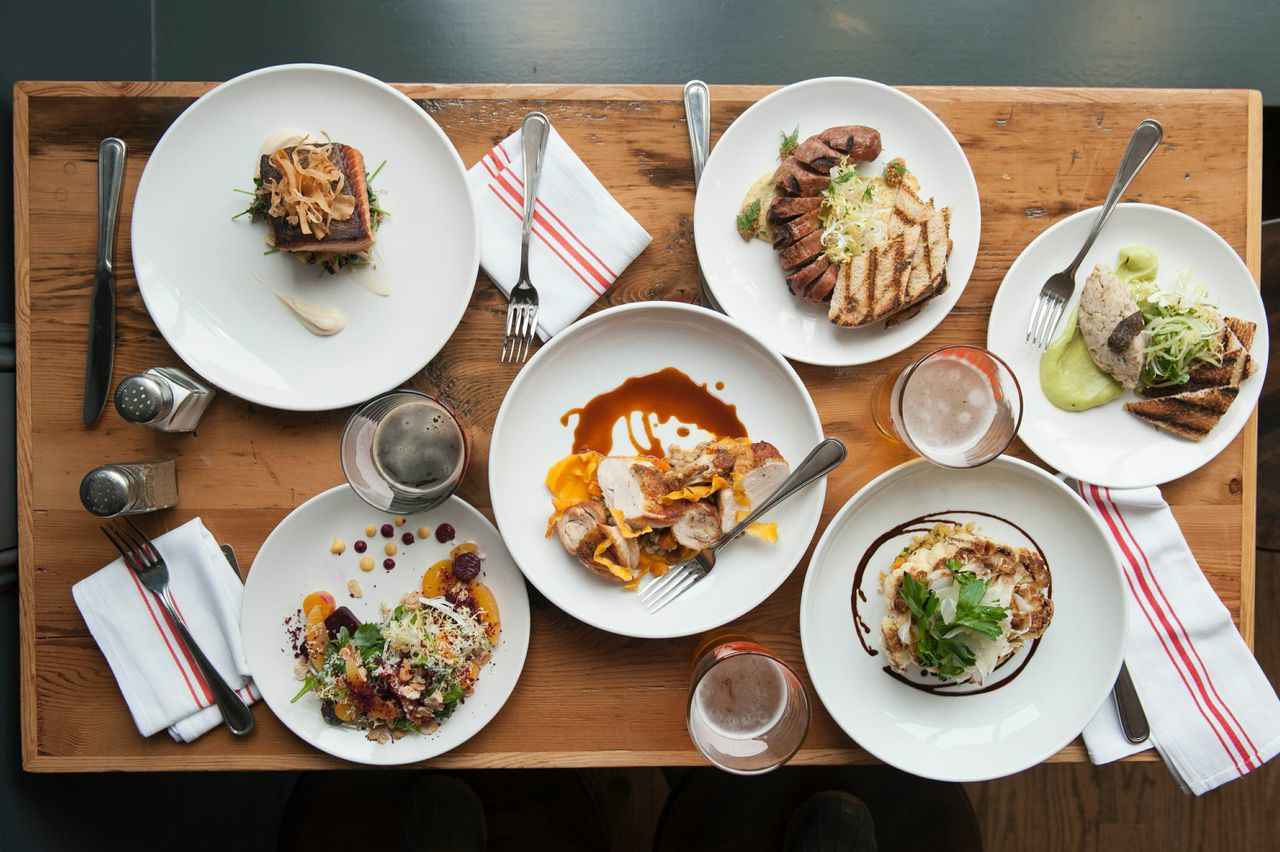 LiIZ CLAYMAN
It's possible that you've spent this month totally sticking to your resolutions, which is great, but now it's time to put down the green juice or whatever, and focus your attention on the hot new bars and restaurants you missed while you were out jogging six miles every day. After all, if you don't refocus on what's important, what the hell are you going to resolve to do next year?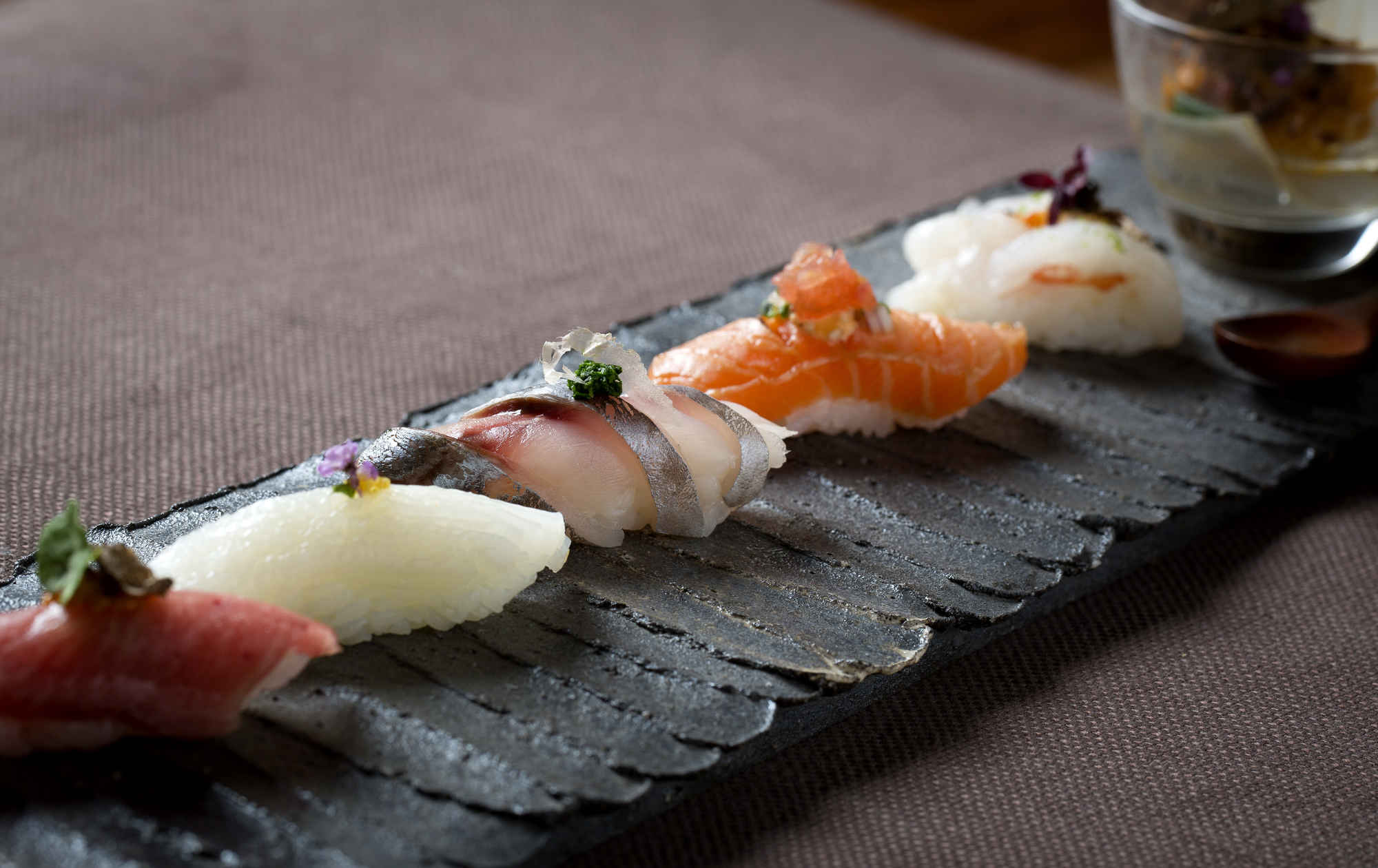 JOHN CAREY
Midtown
This scene-y, big deal import from our friends in London expanded to Madison Ave and brought with it Izakaya-style Japanese from Chef Rainer Becker and sushi chef Katzutoshi Endo (who, like Daisuke Nakazawa, trained under famed Jiro Ono in Japan). Dish hotness counts elaborate rolls, king crab with ponzu lime butter from the robata grill, and signatures like spicy beef tenderloin with sesame, red chili, and sweet soy.


Greenpoint
Inspired by underground beefsteak clubs, this spot comes from the unlikely pairing of 1) a chef who's appeared on Chopped and The Taste, and 2) the Brooklyn Meat Club. Together they're bringing daily grilled chops to Greenpoint (ranging from T-bone to ribeye), as well as other non-steak offerings like baby back ribs, and fried chicken skin. That's right: somebody finally went and did what we've all been thinking this whole time.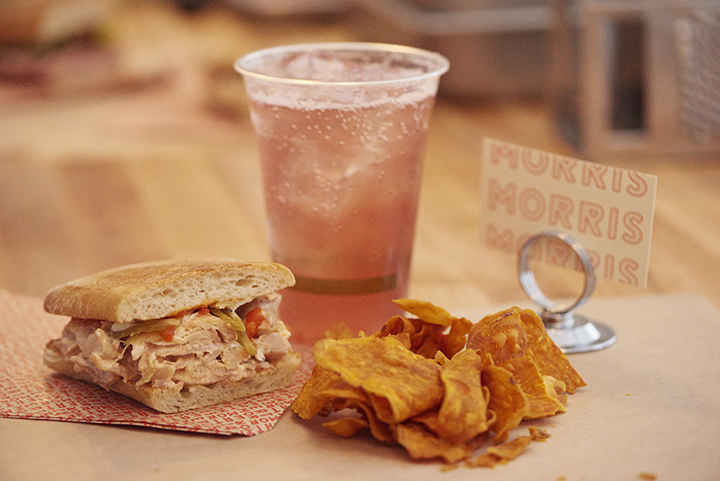 ALONZO MACIEL
Crown Heights
Formerly a food truck slinging bomb grilled cheese sandos, it's now settled into a brick and mortar where it's doing stuff like the Pollos Hermanos with roasted chicken, blue cheese, hot sauce mayo, and pickled celery on Rustica, and The Bubie, loaded with pastrami rubbed corned beef, charred onion mustard, and raclette.


Chelsea
Yet another impressive opening from the team behind Dirty French, Torrisi, Carbone, Parm, and ZZ's Clam Bar, the latest is situated beneath the Highline and is done up to feel like your at some restaurant on the Italian coast. The food fits the vibe as well -- it's almost entirely made up of seafood and veggies, like octopus spiedini, spaghetti with blue crab, and lobster Catalan.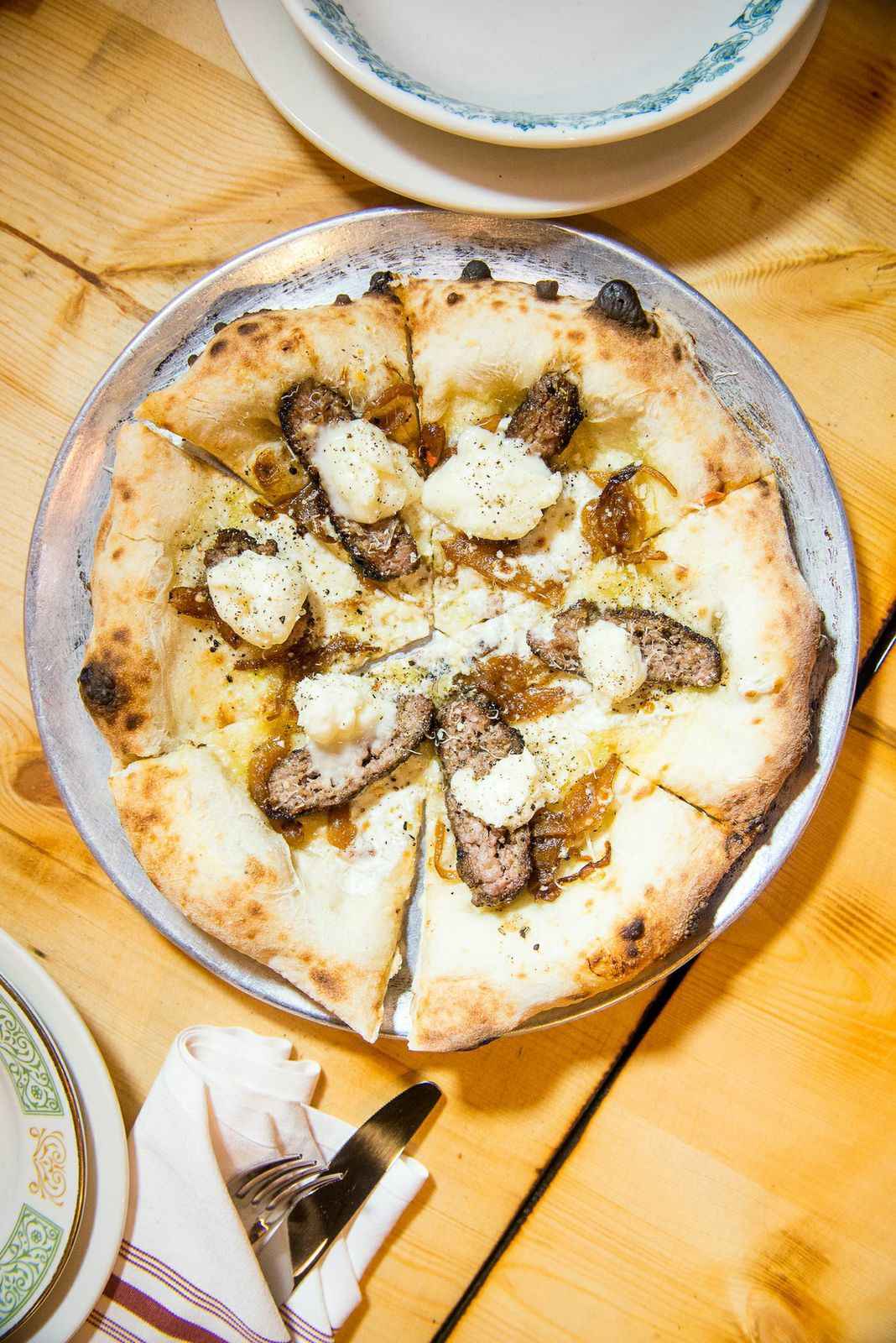 GABI PORTER
Noho
It's a pizza speakeasy from Giulio Adriani. That's right, a pizza speakeasy. Enter through a "hidden" door in Espoleta Tapas & Wine Bar that reads vacancy or "no vacancy", depending on how packed the room is, and order a three-course $38 menu that gives you an app, a pizza, and a dessert. Except for the Margherita and the deep-fried montanara, the pizzas all change daily and have included creations like the Uptown, topped with lardo, burrata, truffle, and leeks.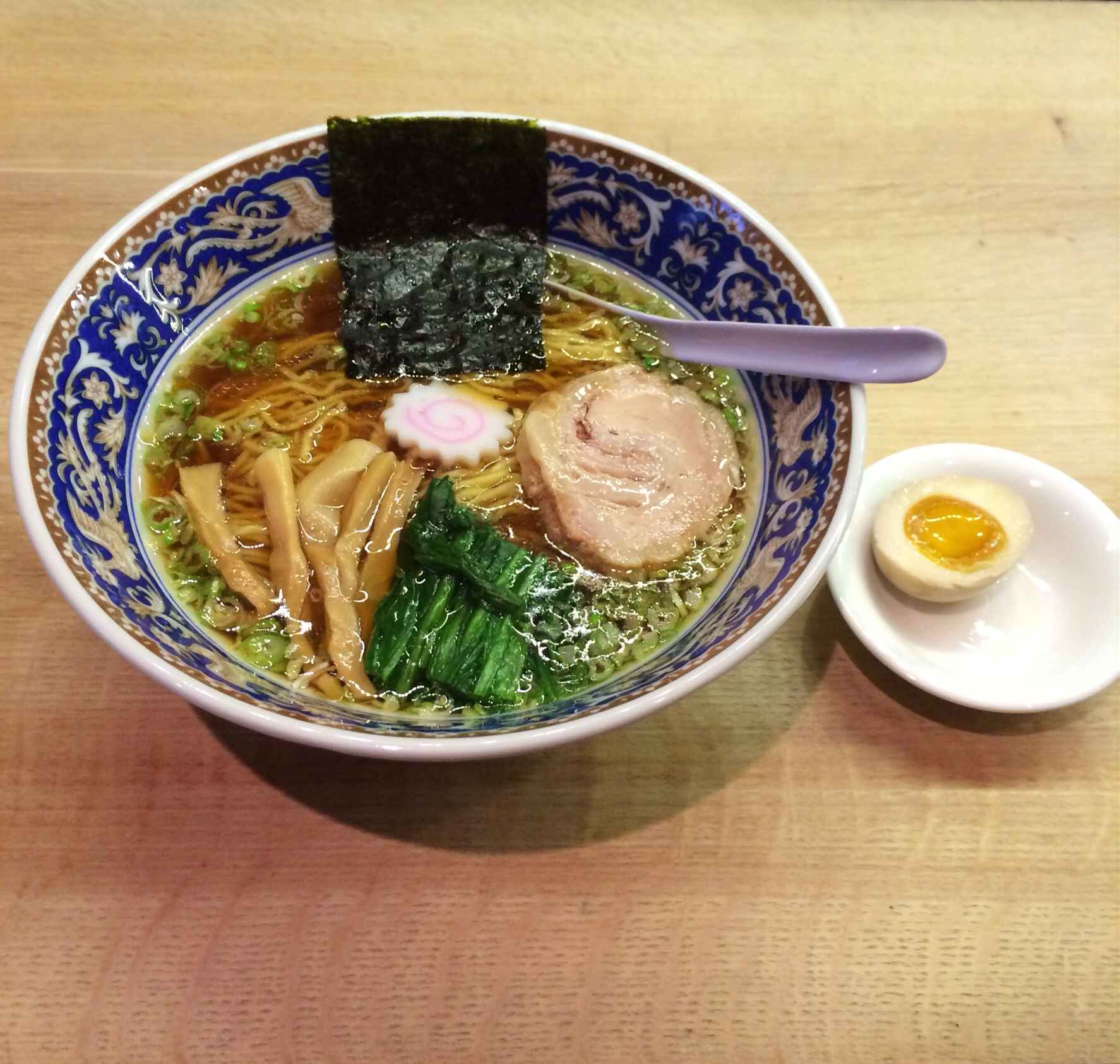 Nolita
You should be very excited for this one. Sun Noodle, which provides noodles to a lot of thebest ramen spots in NYC, has finally opened its own operation and it's got two top types of ramen, some of the best gyoza around, and a healthy dose of ramen education thrown in for good measure. This is a must-hit.


Chelsea
Donatella Arpaia has taken over the space here (which formerly held her namesake restaurant), teaming up with the pizza maker from Ribalta to open Prova, where you can get both classic pizzas and new, inventive pies like the Urcina with Pecorino Sardo and sea urchin, or the Capricciosa with fior di latte, roasted ham, baby artichokes, olives di Gaeta, and Pecorino Romano.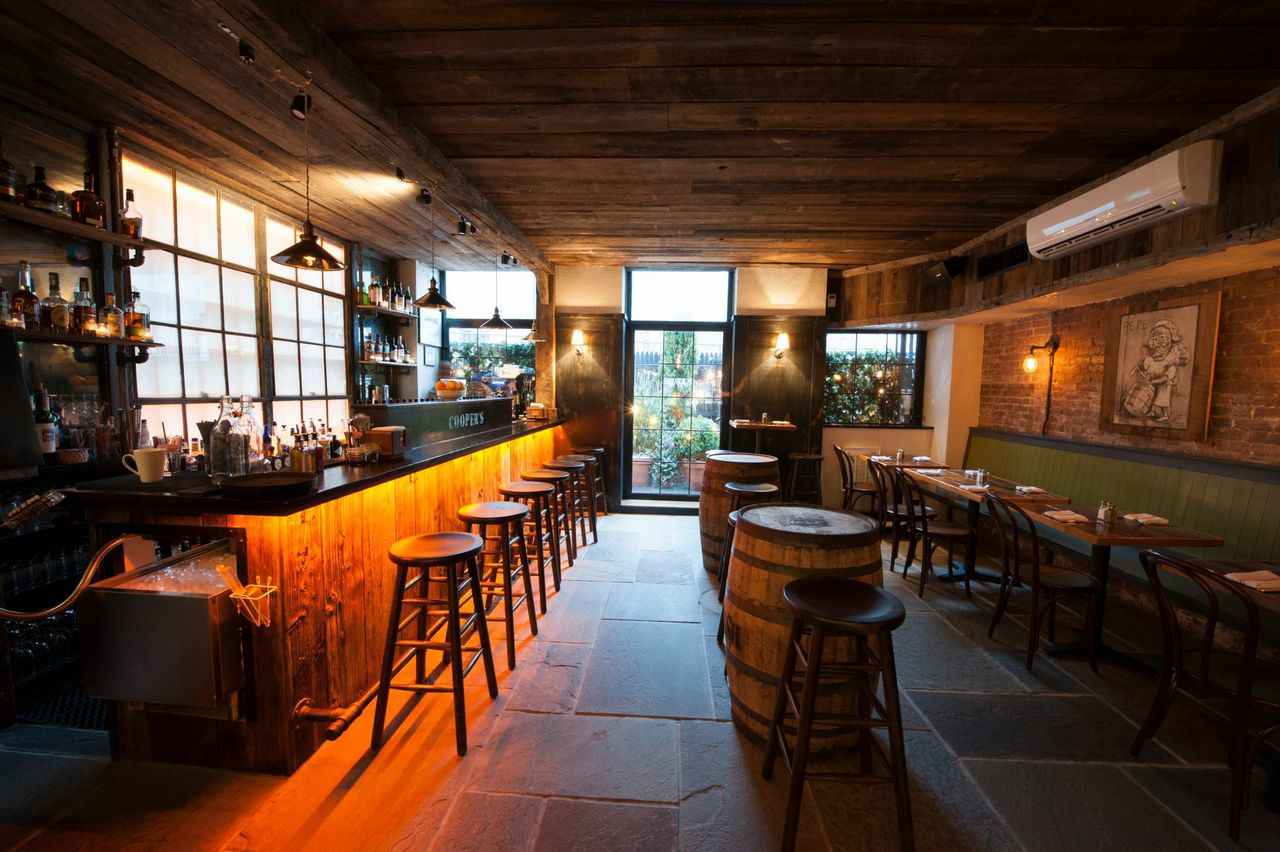 LIZ CLAYMAN
Chelsea
Expanding beyond its original home on 2nd Ave, this pub brings the same strong beer and bar food game, from soft pretzels with beer cheese, to poutine with cheddar curds and bacon.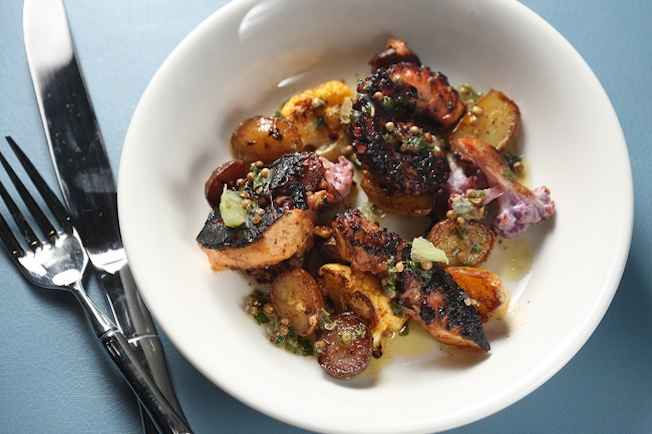 CAFE CLOVER




West Village
Focused on health and ALSO being delicious, this corner joint worked with a nutritionist to create dishes like cauliflower "steak" with romesco and veggie chutney, roasted oyster with truffle and pickled shallot, and actual, no-air-quotes-necessary steak, with Brussels sprouts and olive oil potato puree.